Although many crimes cannot be expunged in Missouri, a DWI is one of the exceptions. Not only can a DWI be expunged in Missouri, but if a person meets the statutory requirements for expungement, then the court must grant the expungement.
This is a major difference from the limited expungements available in other types of criminal cases where the expungement is at the discretion of a judge. The requirements that must be met for a DWI to be expunged are laid out in RSMo Section 577.054.
Requirements For DWI Expungement
Ten years must pass from the time of the offense;
There can be no alcohol-related contacts with law enforcement during those ten years; and
The case must have originally been disposed of as a guilty plea or verdict to the charge of DWI (which means the original charge could not have been plead down to something lesser such as Careless & Imprudent Driving).
What Happens When a DWI Is Expunged?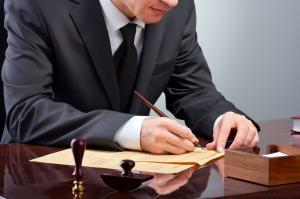 "The effect of such order [for expungement] shall be to restore such person to the status he or she occupied prior to such arrest, plea or conviction and as if such event had never taken place." RSMo 577.054(1)
If a person is able to meet these requirements, then the person can have the criminal disposition expunged, any driver's license suspension expunged, and the arrest expunged.
This is very powerful, because even if a person is found not guilty at a DWI trial, he will often still have the DWI arrest on his record. The expungement process allows a way to remove the DWI incident entirely from a person's record.
Although expungements are available to many people, very few take advantage of the opportunity a DWI expungement offers.
Many people view a DWI expungement as a luxury until a time comes when they are seeking a new job, or get a second DWI (at which point it is too late). It is important to take advantage of the DWI expungement opportunity shortly after the expiration of the ten-year waiting period.
St. Louis DWI Expungement Lawyer Jason Korner
If you have a DWI from more than ten years ago and would like to have it expunged from your record, please contact St. Louis DWI lawyer Jason Korner at 314-409-2659 so you can get this process started today. The sooner the process starts, the sooner your record will be DWI free.